Pat Hurley has written five feature film scripts, three television pilots and a miniseries for television. He is currently in the process of writing and producing a video series involving over 100 scripts and 3-5 minute industrial videos for a client passionately committed to helping ailing children in hospitals worldwide and a television drama about quirky convicts in prison.



Pat moved to Hollywood in 1980 with no previous experience in the television industry and worked for seven years beginning with commercials for McDonald's, J.C. Penney's and CBS Television eventually winning three Emmy awards in Chicago and Los Angeles.
​​
---
​Pat Hurley heads up a production team that is the finest in music, acting, production, editing and post-production. His past teams consulted with WGN-TV, KTTV Television, ABC, WFLD-TV and dozens of industrial video clients in Atlanta, Chicago, Orange County (CA), Sacramento, Seattle, San Bernardino, Nashville and Austin.

Pat will take your potential media property from a conceptual idea through a professional script to a polished video of any length you need.

His costs are well below the video standard without compromising quality or production values.

In 1983-84, he produced two comedy specials for WGN-TV that placed #2 in its Sunday night time slot beating ABC and NBC programs costing over $300,000.00 and losing only to "60 Minutes" on CBS with a budget of only $25,000.00.

You will get that same resourceful production dynamic at a far less price than you would ever need to pay.

Patrick4840@gmail.com
​(714) 612-7046
Powered by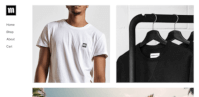 Create your own unique website with customizable templates.